Who's Afraid of Rahm Emanuel? Amara Enyia, who plans to run for mayor of Chicago in 2015, certainly isn't.
Submitted by arlenegloria on Fri, 02/21/2014 - 21:34
Send by email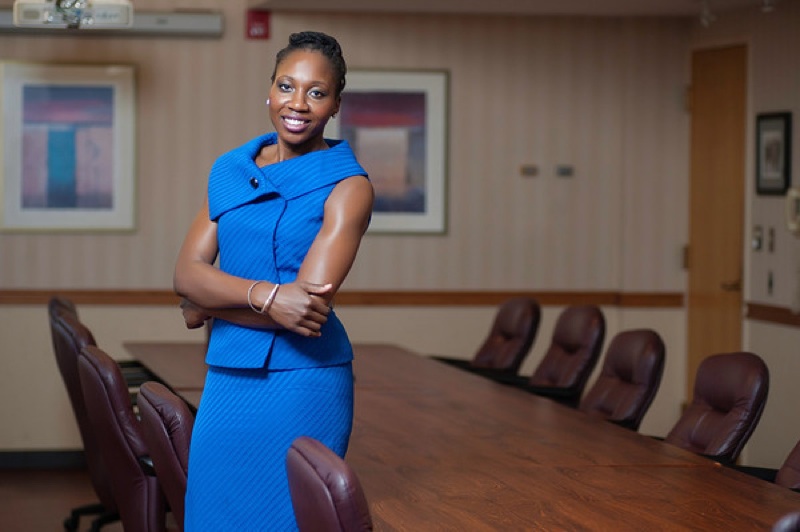 The political system needs to be obliterated and we need something new and different. The status quo doesn't work—at least, it doesn't work for too many people.
People often ask Amara Enyia whether she fears Chicago Mayor Rahm Emanuel.
That's because Enyia, a 30-year-old municipal consultant and community organizer, is planning to run against Emanuel in the February 2015 mayoral race.
Though Emanuel is known for his abrasive style and attention-getting stunts—such as sending a dead fish in the mail to a pollster—Enyia scoffs at the idea of being afraid of him.
Enyia herself was raised by activists. Her parents fought in Nigeria's civil war and, later, against dictators Ibrahim Babangida and Sani Abacha.
Even after Enyia's parents migrated to the Chicago suburbs, "the government actually sent emissaries all the way from Nigeria" to question them about their activism in their home country, says Enyia, who as a child thought the visitors were friends of her parents. Only later did they tell her the truth.
Enyia's family also faced pressure from politicians and civic leaders in the United States for speaking out against American leaders, including former Senator Carol Moseley Braun, for maintaining close ties with Abacha.
Hence, Enyia says she is not cowed by the Emanuel camp. In fact, the administration's culture of intimidation is a major reason she is so determined to run against—and ultimately unseat—him.
After simultaneously obtaining a law degree and a doctorate in educational policy studies at the University of Illinois, Enyia worked in former Mayor Richard M. Daley's office on a fellowship, focusing on a wide range of issues that included economic development and transportation.
Though she says the stint with Daley was a rich learning experience, it also left her frustrated with the constraints of trying to change policy through City Hall.